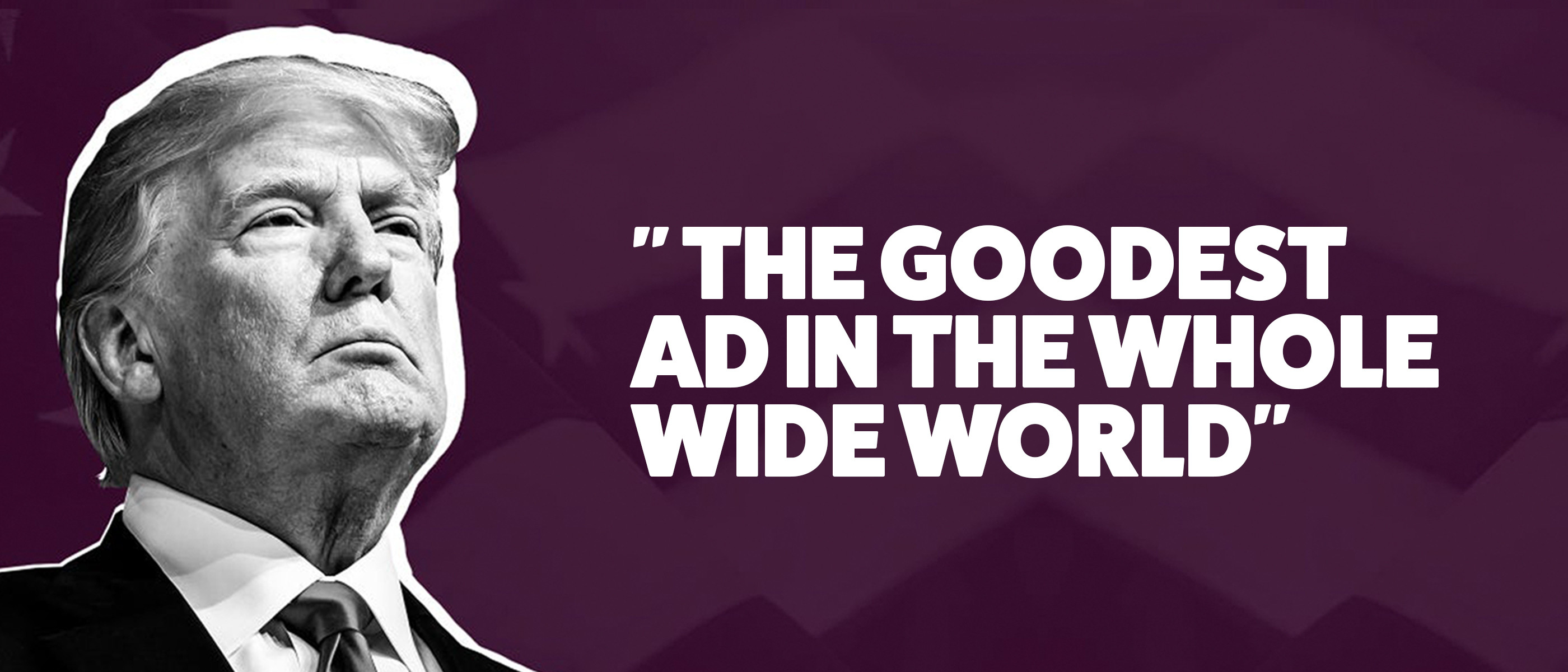 THANK YOU TO DONALD TRUMP
AND HIS BIG MOUTH FOR GETTING US
NOMINATED FOR TWO AWARDS


We're excited to say that with a little help from Ex-president Donald Trump, we've just been nominated for two Drum Chip Shop awards for our MacDonald's " Big Macs for big mouths" advert. The advert has been nominated in two categories, Best Food and Drink advert and best advert without a headline.

For those not familiar with The Drum Chip Shop Awards they're Internationally acclaimed awards that celebrate pure, unadulterated creativity, an awards show with no rules and no boundaries.
"The Chip Shop Awards is one of the industry's most prestigious International award schemes, so to be nominated twice is a fantastic achievement"